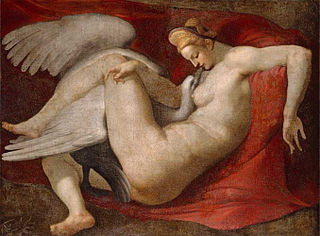 …if you don't stand up for the stuff you don't like, when they come for the stuff you do like, you've already lost.
Why defend freedom of icky speech? Neil Gaiman, 2008
This week, I've seen a lot of authors, publishers and others turn on their own kind. I've read a lot of statements that look like this: 'I'm all for free speech, but PayPal is doing the internet a favor by banning this disgusting crap."
Today, I decided to approach this from a different angle. I don't have too hard a time defending the validity of most of what PayPal has decided it won't process sales on. Like Mark Coker, I really can't see what is particularly obscene about fictional descriptions of incest. Unlike Mark, I find it very easy to defend fictional rape in erotica. Probably because I have, on several occasions, written it. I find the ban on under-age sex very problematic. At a gut level, I find the concept of sexualizing children, even fictionally, very disturbing. On the other hand, this blanket ban also precludes perfectly defensible coming of age stories. It puts YA writers in a position where they cannot write about adolescent sexual experience – which pretty much means they aren't able to address the real-world experience of being an adolescent in their fiction.
For me, fictional bestiality is by far the no-go area I have most problems with. It's a gut level thing for me. I am just so utterly squicked out by the idea of sex with animals, I find it hard to assess it rationally.
So, because I believe that NO fiction should ever be banned, or put beyond the reach of grown up readers willing to read, I have set myself the challenge of justifying why I think that even the fictional taboo I personally have the most problems with, should be available to willing readers.
These days, the vast majority of erotic fiction that contains the taboo of bestiality comes in the form of were-animal erotica. There are probably a number of authors who write these books who are mortified to think they're even writing bestiality at all.  But I want to examine the history of the ways in which we have represented congress with animals and why we do it.
The folklore, mythologies and religions of many cultures have represented sexual intercourse between animals and humans.
In Hindu mythology, humans are portrayed as having sex with animals. These animals are believed to be earthly incarnations of gods. (Bestiality and Zoophilia: Sexual Relations with Animals). This is also the case for many Native American, Canadian and Inuit tribes all have tales of humans marrying animals. These are spirit animals, and congress with them was believed to afford the lover a foot in both the material world and the spiritual one. (Studies in the Psychology of Sex). Many Aboriginal peoples are proud to consider themselves the descendents of these pairings.
Greek and Roman concepts of bestiality or zoophilia have their roots in the cult of Dionysus, in which orgiastic behaviour was seen as a way for man to transcend the earthly plane in a state of ecstacy. (The shadow of Dionysus: a contribution to the sociology of the orgy).
Mythology has it that seven unwed maidens as year were sent to the Minotaur for his feast. One assumes that their 'maiden' state was important to the whole event. He apparently consumed their virtue, and then consumed them.
Zeus came to Leda in the form of a swan, seduced her (or raped her, depending on the version) and she bore him two children, Helen and Polydeuces. The pictorial versions of it we see today are from the Renaissance, and it is generally believed that this is when the story became eroticized.
The Lamia are supernatural snake-tailed women, who seduce young men and feed on their blood. I once did write a story about them.
Asia also has its share of zoophilic mythology.  A particularly popular one is depicted by Hosukai in the famous woodcut 'Dream of the Fisherman's Wife' and has evolved into the meme we know today as 'tentacle sex'. Oh, wait, I also wrote one of these.
And, of course, we must come to fairy tales. The Beauty and the Beast is a particularly interesting one. There really can be no 'Beauty' without its opposite.
Most of these exemplars of ritual and mythological bestiality have something in common. They are about a type of sexual ecstasy that becomes transcendent of the specifically human world. It is about man entering a magical realm with the aid of an animal.
I suspect that these stories of the past, just like the were-animal erotica of the present, are using the metaphor of congress with beasts to examine two things: man's relationship with the natural world and man's acknowledgement of the animal within himself.
Just writing this post, I realized that I have also written stories that have bestiality in them. If I count lamias and sushi. And you know what? I was surprised. But I think they are both worthwhile stories.
Hey! you say. Most of these books are just about women 'doing' dogs. Well, that may be true. And personally, I won't indulge in those particular literary masterpieces myself, but if you ban them, you will also be banning some very interesting and enlightening explorations of who we are and how we separate ourselves from the rest of the species on our planet.
One of the strongest recurring elements in modern erotic were-fiction is the longing for sexual experience past the cool web of civility.  And yes, it is often represented with the characters in their human form, but actually, it is incidences of when it is represented with the were-being in beast form that both the taboo and the heat really arise.  Because animals don't 'behave' or have human laws to bind them. They are driven by instinct, just as we are. I think they are all simply incarnations of us, fictionally torn apart into the rational and intellectual side of ourselves, and the other, instinctual, non-rational side.
As humans, we tell stories to each other in very complex ways. Not all stories are for all ears. But we really need to learn to respect the way we tell each other.  Otherwise, one day, we will wake up to a world that has no stories at all.