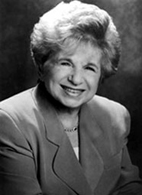 If I had a dollar for every email I've received from men and women concerned that their girlfriends don't really like being subjected to oral sex, I would be substantially better off. Not exactly rich, but well… it would pay for a shopping spree on Amazon. And you'd think that in these days of rampant butt fucking, obsessions with cream pies, etc.. how they hell could anyone be hung up about cunnilingus? Even harder to fathom is that I've met a fair share of lesbians who aren't particularly crazy about getting it either. How is it that someone could get past the social ostracization of being a lesbian, but still have problems with pussy shyness?
Add to all this the fact that I write erotic fiction. I'm not a sexologist or a sex therapist. I don't have any training or particular insight about this from a clinical perspective. It's something of a testament to what a prevalent and difficult issue this is, that in their frustration, they ask me.
Anyway, I thought I'd offer up my opinion on the issue here, because I'm tired of responding individually to emails and DMs on the topic. I was starting to type in a German accent and picture myself as an aged gnome.
First, let me come clean and say that, perhaps the reason I feel at all able to proffer an opinion on this subject is because I have not always been enamored of being eaten myself.  Getting it is still not my favourite activity in the world. I am, however, very fond of going down on a woman. It feels powerful and thrilling to have that much control over someone else's pleasure. The taste and smell of a woman forges an almost mainline connection between my brain and my own cunt. It skips my rational thought process and dives straight between my legs.
So, why would I be ambivalent about getting it? The stark reality is that a lot of women are indifferent or insecure about their bodies. Not just the shape or size of them, but most especially what is going on between their legs. You don't have to have been brought up in a particularly religious or repressive family to feel this way. Somehow, society has surreptitiously but very effectively made many women feel that their pussies are problematic places.
You'd be surprised at how many women haven't taken a good look at them in the mirror. I remember being shocked and sort of squeamish when, at the age of 18, I had a very butch female gynecologist insist I watch exactly what she was doing in a mirror in the examination room. She actually held the mirror between my legs – secured in stirrups – and enumerated all my parts to me with a gloved finger. Then she actually insisted, with speculum in place, that I take a good look at my own cervix. At the time, I thought this bordered on medical misconduct. In retrospect, I think I owe that woman a huge debt.
Second – cards on the table – let's call it a cunt. Cunts are for fucking and licking and fingering and engulfing. Pussies are for petting and we're not discussing domestic animals here. I like the word cunt because it isn't 'cute'. It doesn't allow for the infantalization of the organ in question. Cunts aren't about pretty or sweet, or cute. They're about being an adult woman with a sex drive and the physical place most of the pleasure derived from sex takes place.
So, I could now proceed to tell you how great cunts are. How there's nothing ugly about them, or dirty about them. How they're all beautiful, all different, all scrumptious. How you should love your cunt. Yup, I could say all that. But I have grave doubts that it will make a difference. It's impossible to erase the pernicious shame that many women have about their genitals in a single blogpost.
Instead, I'm going to address the lovers. The ones who are frustrated by their partners' ambivalence. Because I think that it's a far more effective tactic.
1. Don't go down on your lover when she doesn't feel clean. No amount of telling her she's clean is going to help. The proper response to her not feeling clean is: really? Then go wash. She's probably perfectly clean already. This isn't really about hygiene; it's about the semiotics of 'unclean' at a much deeper level. But the good thing about telling someone to go and wash – or washing her yourself – is that after the unnecessary washing has taken place, she can't use it as an excuse anymore.
2. Don't ask. Asking requires her having to give her permission, which entails her having to 'allow' you down there. Screw that, if you're lovers, you have a fair amount of visiting rights as a given.
3. Don't go down on her from a dead start. If you go down on her before she's actually horny, her rational brain is in the way. Get her hot first, THEN go down on her.
4. Tie her legs apart. Unless you're into bondage, don't tie her hands up, but tying someone's legs apart disallows them from hiding.
5. Take a long look. Examine. This isn't actually for you, it's for her. It establishes the reality that you know the territory. I am not sure I can put into words why this works, but it sort of trips the shyness wire.  She's going to be so acutely embarrassed by this that it will actually be a relief when you apply your tongue.
6. Don't just apply your tongue. Cunnilingus isn't just about licking. It's about sucking too. It's also, most effectively, about fingers. Two fingers inside her while you suck and lick is probably going to get her off pretty damn fast.
7. It's about acclimatization. If you only do this very rarely, there's every chance she's never going to be very comfortable with it. So be pretty regular about it at first.
8. Proximity. This was my biggest hang up, for sure. What I disliked most about being eaten was the fact that it felt very detached.  It felt like I was getting pleasure without giving any.  So, give her something to do. Do I really need to go into details here?
Let me be utterly honest. I have always found vanilla – power neutral – sexual relationships very uncomfortable.  But especially in this particular situation, I really do feel that overt respect for the territory of someone else's body is unhelpful. The best way I know of to get someone over their mixed feelings about being eaten is to simply not give them a choice in the matter. If you relieve them of the responsibility of allowing you to do it, that's really the quickest and most effective way to solve the problem. So, if you are with someone who is really opposed to any kind of power play, my approach is probably not the right one.
Obviously, this is only my opinion and, as I said before, I have no qualifications to offer this advice. If efforts to solve this problem end in tears and fights, I think it probably IS time to go and see a professional.