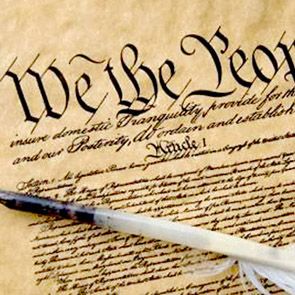 I am overwhelmed and delighted to see the gloriously spirited and passionate response to the PayPal censorship issue. It's good to see so many writers of all stripes blogging so eloquently about this issue.
However, there is something that is disturbing me. I'm seeing a lot of  understandable but er… careless wording. This is not going to help our cause. It makes us look like we don't know what we're talking about. It allows assholes to paint us as hysterical, over-dramatic 'girls'. And that makes us easier to ignore.
US Law does guarantee its citizens the right to free speech. It guarantees the right to publish that 'speech' in the public sphere. It doesn't, however, guarantee anyone the right to make a living out of it. There is a distinction here – a fine one, to be sure – but it is significant.
For the non-Americans among us, freedom of expression is guaranteed under international and national human rights law and is included as part of the European Convention on Human Rights and, in Africa, under the African Charter on Human and Peoples' Rights.
Another reason to be precise with language is that it is easy and in the interests of supporters of this type of censorship to blur the boundaries between reality and fiction. It is important to be clear that fictional, textual descriptions of criminality are NOT crimes in themselves, nor are they in any way incitement to commit crimes. Portraying a fictional werewolf having sex in beast form does no more to encourage bestiality than murder mystery novels or thrillers encourage murder or terrorism.
PayPal's decision to refuse to process the sales of erotica ebooks containing certain types of taboo content is not illegal. It's not a violation of your right to free speech. Corporations are not government entities (although, god knows, you'd think some of them are, these days) and, so although they cannot stop you from writing whatever you wish to write, they can indeed refuse to sell it, or be a party to the selling process, the way PayPal is.
They are most definitely unethical, since they have a TOS that they apply very unequally. They are very probably terrible hypocrites, since they certainly aren't about to stop selling non-erotica books that contain the exact same content they say the won't process in ours. And it seems to be increasingly clear, from the time they cut off Wikileaks, to their refusal to process the sale of Cuban cigars in Germany, to this latest idiocy, that they are a company clearly driven by a political/moralistic agenda. Finally, they are probably liars. Since one of their arguments for not wanting to process these works is that the charge-back rates are too high. There is every likelihood that this is the case on pornsites and online sex services, but I would like to see the numbers on charge-backs before I accept their word. My guess is that the charge-back rate on 'problematic' ebooks is no higher or lower, book for book, than it is on other ebooks.
The second thing I'd like you to consider is that although this state of affairs affects writers economically, there are relatively few of us. Who it hurts most, by far, are readers who should have a reasonable expectation of having the freedom to choose what they want to read and how, within the bounds of law, to spend their money.
It is very easy to make this about us – the writers. But please be rational about this. It is not easy to find people, especially influential people, who are going to be willing to stand up and defend a group of writers who dabble in fictional descriptions of incest, bestiality and rape. They should, yes. But they won't.
But the chances are much better that someone will defend the right of grown adults to purchase and read whatever they want and to not have a payment processing company dictate their reading habits to them or, in the case of the credit card companies, price gouge them for reading something transgressive.
Again, please… this is not a criticism of your wonderful, feisty and vibrant posts and comments. This is a plea for us to present ourselves as educated, fair-minded individuals who have a firm grasp on the issues and magnificent pens with which to state our case.
Meanwhile, a few of us feel this thing is better fought as a group than individually, and I have established the blog www.BANNEDWRITERS.com for this purpose. Please feel free to visit and join. I set it up as a clearing house for ideas, strategies and remedies to our dilemma.
I love you all,
RG
Alessia Brio added this in the comments, but I felt it was important to get it onto this page:
What I believe is getting lost in this discussion is that, while PayPal is indeed behaving inconsistently and hypocritically, this censure is not originating with PayPal. PayPal is reacting to pressures from "above" — as are other payment processors. PayPal is simply the largest and most visible of these.

As those of us who have, over the past week, scrambled to find alternatives have quickly learned, other payment processors (such as Verotel, AlertPay, and CCBill — all widely used by the adult industry) are being pressured in the same fashion.

To me, this speaks to a much larger (and potentially actionable, in the legal sense) issue. PayPal is not a bank. It is not regulated like a bank. MasterCard and Visa, however, are subject to banking regulations. If this censure has its origins with the credit card companies themselves, then there's eventually going to be one hella class action lawsuit (and I'm going to be right there when it happens, cheering).

And, it also raises a host of questions. MasterCard & Visa are public companies. Their largest shareholders are a bunch of big banks. No corporation (I'd like to believe) is going to implement a policy that chokes revenue. They're all about the bottom line. So, somehow they've managed to convince themselves that the bottom line will not suffer as a result of this action. How?

Deep thoughts for a Leap Hump Day.