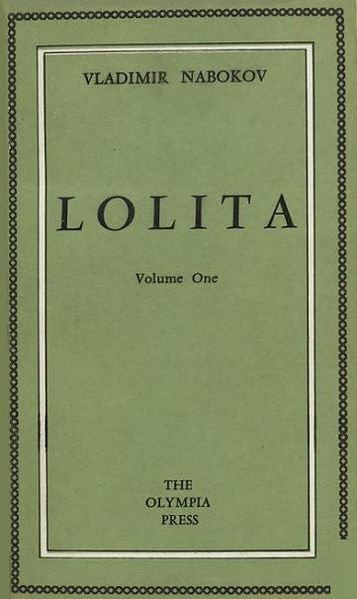 As you can see, my last post generated a huge number of comments from both readers and writers.  I gave Mark Coker a very rough ride and, to his credit, he responded eloquently and in a very gentlemanly fashion. I want to reiterate that I think Smashwords is a vital, valuable and outstanding site for indie authors. And I am glad it will continue with or without my books on it.
What you don't know is how many emails I received passionately defending Mark Coker, founder of Smashwords. And these defenses came from people I admire greatly, like Alessia Brio and Kitty Thomas. Both these admirable women and brave writers have felt the sting of the PayPal whip.
Many people told me that I was aiming my ire at the wrong person. This is a fair point. Perhaps I did shoot the messenger. But I would have preferred a messenger to come sans their own moral judgements about my work. A neutral stance would have been easier to take.
What you also don't know is that my novel Gaijin has now been removed from Smashwords, and I just received an email from the principal editor of my publisher, Emma Holt at Republica Press, expressing her sorrow in having to do it. More disturbing, I think she and her partner are worn out from the good fight. I'm not sure how much longer my publisher will be in existence.
There are two things, though, I find disturbing:
All this listing of 'banned' subjects obscures the fact that many good novels that include those subjects contain a lot of other worthy writing.  Remember that when a book is pigeonholed for containing underage sex, you need to think of some very classic works: Marguerite Duras' achingly beautiful "The Lover", the stark and surreal "The Tin Drum" by Günter Grass and, of course, the morally haunting "Lolita" by Vladimir Nabokov. When it comes to eroticized rape, "A Clockwork Orange" by Anthony Burgess narrates the rape through the eyes of Alex, the rapist. Both I, Claudius and Game of Thrones contain erotic portrayals of incest. Equus is a marvelous, disturbing and multi-award-winning  play by Peter Shaffer involving a boy's erotic obsession with horses.
Of course, PayPal can't refuse to transact sales of these works. They aren't filed under the erotica genre and they are classic works, for the most part.
But it is also worth remembering that few of these authors did not pay a price for writing these works. Most were slammed by the critics, accused of writing obscenities by the mainstream press. Most had a hard time finding publication for these works. Being a good writer who writes about difficult subjects has never been an easy path to walk. And perhaps it should not be.  Imagine how many authors wrote books just like this and lost their nerve, destroyed their manuscripts, could not find the courage to push for their publication? Thousands, I imagine.
What we see today are the tough ones. The brave ones who would not back down.
I could slip Gaijin into the Literary category on eBook stores. But the 'literary' genre does not provide content warnings.  And I need to know I have done the right thing. I need to know that a woman who may be disturbed by the contents of my novel is forewarned.  I do not think I could live with myself if a survivor of rape bought my book, was unprepared for the content and re-traumatized by what I had written. It doesn't matter that the book isn't 'all about rape'. For someone who had experienced real rape, the story may very well appear to be 'all about rape' for them.
I need to remember and accept that doing the right thing has a cost.
But so should circumventing ethics for the sake of expediency. And although I understand pragmatically why AllRomance and Bookstand and Smashwords felt they needed to do what they did,  I'm pretty sure most of them know it was an ethical back-down. And I can't pat them on the back for it. Yes, they did what they had to do, but I'm not going to feel to badly to know it bit at their consciences to do it. And I won't be a party to salving that conscience.
Ultimately the villain here is Paypal and the credit card companies. I don't believe for a moment that the 'charge-back' rates are higher on 'taboo' erotica than it is on any other genre of books. In fact, because they are so well labelled and readers are so informed of the transgressive nature of what they are purchasing, I'd hazard a guess that the charge-back rates are minimal.
So, there are only two explanations left. Either they are pursuing a moralist agenda to rid the world of material they consider should not be allowed in the public sphere OR they are price-gouging customers who are purchasing sexually-explicit content.
If it is the first, then they are, if not legally, then ethically contravening their own constitution. And they are certainly skating very close to laws with govern the abuse of the marketplace by monopolies.
If the second, they are being evil, manipulative and shaming vulnerable customers into coughing up more money because of the socially problematic nature of what they are purchasing. What they are doing is something very close to blackmail.
But we, as a culture, need to take some responsibility for our own victimization. Because if we refused to be shamed for our interest in sexually transgressive literature, or sexually explicit videos, or sex services, it would not be possible to victimize us. As a culture, it is our own inability to shake off the ridiculous veil of shame that surrounds sex that makes us weak and leaves us open to this sort of despicable treatment.
The final thought I've had on this is just how many of the victims of this latest debacle have been women. Women readers, women writers. I know there are some male writers that have also been affected, but the vast majority of us are women. And we are especially socially vulnerable to having our sexuality used against us, to being shamed for our desires, to having our sexual identities decided upon by men. PayPal and the credit card companies may not have thought they were targeting a gender, but they have. The works they have sought to excise overwhelmingly represent the landscape of modern, female sexuality.
I have formally sent a complaint to the European Court of Human Rights, alleging the targeted commercial suppression of women's literature by PayPal on the grounds that it specifically stifles the free speech of a 'persecuted gender grouping'.
Let us see what comes of it. Perhaps nothing. Perhaps something.