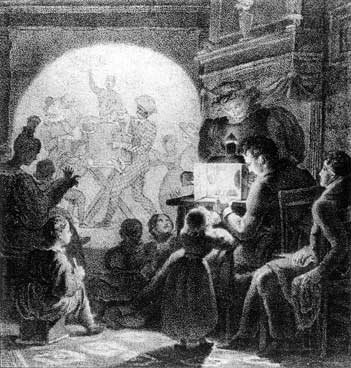 Getting to know him was a pleasure. People often say that and they mean it as a politeness. So I'll rephrase. Getting to know him was my pleasure, as is my continued knowing of him. It is my perversion.
Admittedly, I have a few others.
The reasons he manufactures to hurt me matter.  He's got too much respect for me to say I've 'been a bad girl.' He owes me a more finely honed plot.  He weaves the narratives, beautiful and arcane:  fractal stories of slight, betrayal, corruption, dishonesty, infidelity in tight, bright rosettes of rage. They unravel, slowly at first; played out like a campfire telling.  Slips of the tongue, sins of omission, inadvertent insults, mistimings.
"You just can't fucking help yourself," he says, anger pressing up against his palate, turning his voice to paper.
He paints me in the fine colours of all the women I'll never be. In mounting detail commensurate with his rising need to hurt me, he writes me as Messalina, Cleopatra, Salome, Mata Hari. I become spy, traitor, whore, gold-digger, betrayer, Kali, destroyer of men. My heart pounds. My chest constricts. My thighs tingle.  I'm wrapped in the royal silks of female iniquity.
Admittedly, I do my best to hide my arousal, because I don't want to jinx what comes next.
The hiss of leather against wool. He draws his belt out with deliberation. Sweet spiderleg fear skitters up my spine, over my skull.  It tweaks at my tendons, threatening to cramp them.  He's going to hurt me. He's going to hurt me more than I can stand. I let the terror ride me.  It might not look like copulation to an onlooker, but it is to me. The fracturing mindfuck of anticipation. In the eternally hanging seconds before he hits me, I live my own destruction as a coward over and over. In that secret dark of time without tick or hands or face, I have forgotten who he is.  I'm irrational, intoxicated on the inevitability an imagined obliteration. It is only because I know him that I can trust him enough, in that moment, to forget who he is to me.
The slap, the tongue of fire, when it comes is like a relief. A reprieve from the nightmares I've so recently hatched.  This is pain. This is sting.  This is my flesh getting bruised or broken or cut. I'm back in my body.  I am a body in pain.
Some things, I only need to learn once. But there is, amidst the pain, a pleasure in the learning.  As if my brain cannot retain the lesson, I must learn it anew every time.  I am alive. I am flesh. I am weak. I will cry when it hurts. I relearn how to babble, how to beg, how to swear and rage in the face of the pain.  He pulls me screaming past the bravery. He pries my dignity out of my clenched fingers and makes me fall apart. And past it. Always past the point I'm sure I will say the word, fisted in the pit of my stomach like a talisman of reprieve.
Pain is a hilly landscape.  I travel it, panting up the inclines, breathing on the peaks, and sobbing like a madwoman on the downhill.  In the flatlands, I tell myself I can last it out. I can. I will.  Sweating, shaking, hanging on.
At the highest peaks, I leave myself behind. He's hard and he's drinking in my misery.  I hear it in his breath.  I know him. And beneath my skin, deep in the meat, a slow glow of pleasure spreads along the muscle fibers and lights up my brain. He's going to despise himself for this afterwards.
It is the pleasure of possession of that knowledge and the anticipation of its arrival that prevents me from saying my safe word.
When he's finished, he runs fingers over the marks he's made – a cabinetmaker admiring his molding.  Memorizing in Braille the canted logic of the moment and reminding himself that there's a deeper, rawer wound to penetrate.
My cunt is swollen and weeping. He pushes into me with ease – as if I've played some awful trick on him, as if I haven't suffered enough – and grabs handfuls of my wounded flesh.  But the demons that haunt him don't live in his cock, and he forgets to feel betrayed by my arousal.
"You hurt me," I say. "You fucking hurt me."
"I know." On his breath, I smell the damp, earthy stench of a guttering fire, even as he comes.
I kiss him in the afterglow. Feel his faltering reach for solid ground. For redemption.  It's what I have been waiting for. What I've feared, hurt, wept, screamed, struggled and begged for. No pleasure, no orgasm can compete with it. It's the taste of guilt on his lips.
But I'd never tell him that.