NAME (and Twitter name if you have one)
Madeleine Morris (aka Remittance Girl) @remittancegirl

Is this your first time at Eroticon? If No, what is your favourite memory from a previous Eroticon and if Yes, what are you most looking forward to at Eroticon 2015?
No, this is not my first Eroticon. I attended the 2013 Eroticon in London. My favourite memories are the hands on seminars. I loved playing with poetry in Ashley Lister's session and working on erotic imagery with Kristina Lloyd.
Which 3 sessions have you already earmarked as definitely going to?
I'm definitely penciling in Stella Ottewill's Writing the Dark Side of Eroticism, Jerry Barnett's Sex and Censorship and Janine Ashbless' A Game of Boners: writing fairy-tale and fantasy in erotica.
What drink will you be ordering at the bar on the Saturday night?
Vodka shots. Many of them.
If you wrote an autobiography what would it be called?
I would never write one. I find other people much more interesting than I find myself.
Where are you writing this post and what 5 things can you see around you (not including the device you are writing on)?
I'm writing this post from my mother's dining room. I can see:
1. A wooden carving of a cherub giving a blow job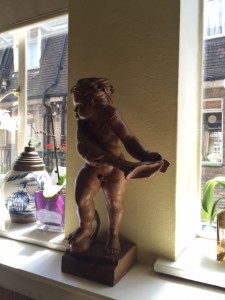 2. Sunlit white orchids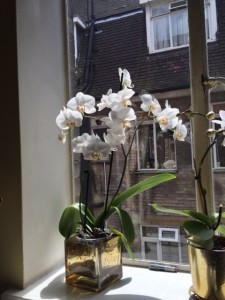 3. A painting that is a fragment of a 17th Century Spanish altar painting that would now be considered obscene child pornography.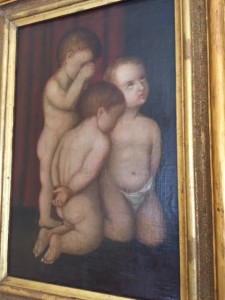 4. My newly arrived copy of "Jacques Lacan: The Function of Language in Psychoanalysis"


5. Fruit.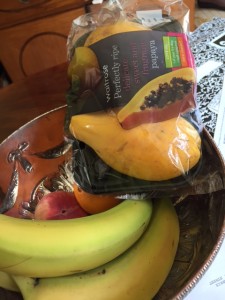 If you could go out to dinner with any 5 sex bloggers or erotic writers, regardless of whether they are coming to Eroticon or not who would they be?
5 I don't yet even know. I like surprises.
I'm delivering a session on Writing Jouissance: Pleasure Pain and Madness which focuses on strategies for writing extreme experiences where language tends to fail us. I'm also looking at how contemporary concepts of self-realization and control can cheat us of our most transcendent moments.
I do hope you'll try to come to my session if you're at Eroticon. And I'll try to get at least an audio version of my talk up on the net afterwards, but I would so much prefer to have you there, engaging in the dialogue.