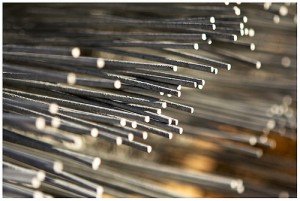 The two copulating on the bed do so freely, under the impression that what they show me brings me pleasure. They believe their ecstasies, their lusts, spill over onto my skin, into my senses. Like all lovers in the magnanimity of requited passion, they think their universe big enough for everyone.
I allow them this misreading of my intentions because it suits my purpose. I smile, wet my lips and squirm a little in my chair because this is what they expect. It gives them enjoyment, and why not? Who does not revel in the admiration of another? Who is not flattered by regard?
What I don't tell them – what they will never know – is that the pain of watching them, hearing them and smelling them is an exquisite one. It wounds precisely because it will never be me. I cannot be them or with them. There is no place in their largess to fit the monstrous thing I am become. The delicate winged truth of this lands on my flesh, sinks in, and turns my blood to mercury. A thick, slow corrosion.
The isolation swells in my cunt until it can expand no more. Then it rises up my spine, turning bones to metal fossils. It murders me sweetly and beautifully, on the outside looking in.