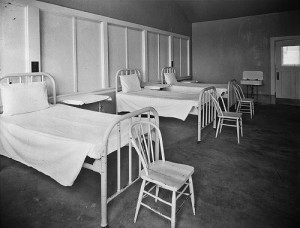 I am becoming the woman he imagines me to be: a strange, lithe creature beneath a foreign sun, dark hair whipped by a breeze that presages an afternoon downpour. A white linen dress, crisp in the cloud-scattered light, my eyes haunted by a despicable, unwarranted hope and, on my lips, the acid drop of some impending cleverness.
I am evolving from whore to virgin, exile from the patterned world of love and disenchantment, refugee from the camps of other men's desires, having escaped from their beds and their venereal diseases with nothing but a poignant sense of nostalgia for the smeared youth I spent there.
The woman I am in his fertile mind is beautiful, always young, always wanting at once too much and not enough, always a mystery and a cliché. He has built of me a vast, soaring cathedral of the feminine: warm and terrifying, guileless and sadistic, horrific in my innocence, an openhearted, hanging judge of men.
The more I know of him, the more I learn the minute details of who I am in the process of being. He's making me up as he goes along, dreaming me into existence, fleshing me out, one quality at a time.
And so here, in this hospital room dimmed for sleep, where monitors murmur their electronic vigils, with the prim scent of disinfectant warring with the cloying smell of well-meant flowers, I sit beside his bed, or rest my head next to his, on the raised pillow, and whisper. This is where I've trapped him, in that last moment, between the taking in of the final breath and its exhalation.
"You haven't finished me yet, and I can't let you go until you do."