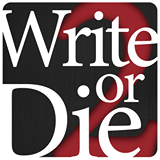 He is dangerous. I can smell the push-me-pull-you chaos rising off him like curls of steam. He invites you in with his sharp, white teeth and all the time you're falling, you know it's going to hurt when you hit the bottom and wake up to find you're lying face first in the polluted soil of some abandoned misery factory.
Men like him are bred like this: wide-striding, open-handed, casual heart slaughterers. They all have stories – of course they do. But telling their stories only makes it worse. Only makes you love them more. Each has his own sweet, compelling narrative that serves the dual purpose of luring you in and being the excuse for the blood-spatter he leaves behind.
Walk away, girl. Walk away. That's what I tell myself and what I'm telling you now. But it is as if we're hard-wired lambs to the feast. We just can't help ourselves.
What is the rent, the tear, the unstitched flaw in us that makes men like him so irresistible? Look inside. Not out. They're only the outward manifestations of some interior wound we've failed to attend to properly.
He is speaking. He's using that breathy, low confidential voice, wrapping it around you like a warm cloak of exclusive inclusiveness. He's saying something pithy and indicative of an above-average IQ. Sipping his cocktail and tilting his head in that pseudo-vulnerable way. It says: See? I'm not so hard, See? I could be whole if only you would open the petals of your feelings. See? All I need is the love of a good woman.  Like the dangling lure on one of those hideous, bottom-feeding fish, their their nightlight and a mouthful of needle teeth.
No, I tell myself. It doesn't matter what he is; you're not that kind of a good woman. Walk away.