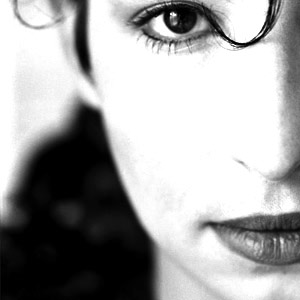 More than anything else, I want to tell you these stories. I want to rub these words against you, smear you with the pollen of possibility, infect you with nostalgia for places you've never been, experiences you've never had or have forgotten. That is what books have done for me since I was old enough to read. They made me a carrier of a strange sickness and now I have to pass it on.
Words are worlds. They carry a different message to each of us. And so the story I wrote is not the one you read. In reading it, the story becomes yours. Draped in all the things you brought with you when you stepped onto the page and began to read.
I write stories about people and their desires, and the strange ways in which those desires twist them into new beings.
Born in Canada, educated in Madrid and London, I have spent the last 15 years of my life in a small Southeast Asian country. I write, teach, study and grows orchids in a house with an enormous mango tree and a psychotic cat named Seven. I hold an MA in Writing and am currently pursuing a doctorate in Creative Writing.
* * *
Some of you will have cleverly noticed that Remittance Girl is not the name I was born with. I decided to use a pseudonym because it is in keeping with the tradition of the Victorian pornographers. I could have chosen a name that sounded like a name, but where would be the fun it that? This is my identity for my writing and for my online persona. I've had it for many years now.
The name itself is a reference to a "remittance man". Wikipedia describes a remittance man thus:
Remittance Man
In the 19th century, the English usage of the word usually referred to money sent from England – the opposite direction to today's usual usage of the term. A remittance man was an exile living on money sent from home. Within Victorian British culture, this often meant the black sheep of an upper or middle class family who was sent away (from the UK to the Empire), and paid to stay away. These men were generally of dissolute or drunken character, and may have been sent overseas after one or more disgraces at home.
If you wish to contact me, please email me at remittancegirl@gmail.com. However, please do not contact me for the purpose of requesting marketing, advertising or promotional cooperation. This blog's purpose is not commercial. Requests of that kind will NOT be responded to politely, as I will know that you read this paragraph to get my email address.