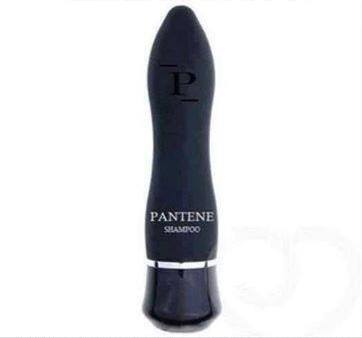 About five times a year, I receive either comments or emails asking me why I don't write erotic fiction on a slew of topics: "why don't you write about wife-swapping, cougars, cock and ball torture, shoe fetishism, choking, violet wands, water-sports…?"
While I realize that most of the world has come to view erotic fiction writing (indeed most forms of genre writing) as a consumable product, like ice cream or vodka coolers, it is entirely natural to then be frustrated when one is not offered a standardized array of 'flavors' to choose from. And, indeed, if you do a quick google search, you will find sites that offer literally thousands of stories, classified by kink or sexual act, or orientation. I completely understand why you might want to have that same 'demand and supply' consumer-relationship with my writing.
But that is not the relationship I am interested in having with you.
In the same way that it is entirely possible for you to screw the top on your shampoo nice and tight and use the bottle as a dildo, it is important to note in the end, that it's not manufactured as a dildo, nor did it set out to be a dildo; it's a bottle of shampoo. And while it might work well for you as a dildo, if the bottle leaks and you end up with a vagina full of detergent, you really can't complain to Head and Shoulders.
I want to be entirely clear about this: I write erotic fiction, not pornography.  I am not a textual sex-worker. I don't write stories with a view to sexually servicing you. I do not set out to help you gratify your immediate sexual desires. I do not write with the aim of facilitating your masturbatory practices. Some of my stories may work that way for you, but that is not what they were created to do so, much like the shampoo bottle, if it isn't quite the perfect dildo shape, you're shit out of luck.
I write about what interests me erotically. I choose themes that I feel will most efficiently facilitate an examination the greater human condition through an erotic lens. I'm deeply uninterested in many of the pornographized categories of acts or memes which serve to draw a line between the erotic and the everyday world. Categories are useful for finding things quickly, but they also serve to set things apart. I'm interested in just the opposite – in looking at places where those boundaries leak and fail, where human eroticism bleeds into the non-sexual parts of our personas, our lives and our society.
If I have any specific aim as regards my readers, it is to write things that encourage my readers to think about how their erotic desires constitute and shape and twist the very complex individuals they are.It would be very surprising  if all the readers who arrive at this site (or even a majority of them) were always in complete agreement with me as to the themes that might best accomplish this goal. It's always going to be a hit and miss thing.
I do not ask you for money to read my work on this site. In all the time I have had this site (over a decade now) I have never monetized it in any way: no google ads, no banner advertising, no links to commercial sites. While I could have easily coded it in such a way as to at least cover my server costs, I have consciously chosen to keep the site rigorously non-commercial in order to ensure that our relationship can never be conceived of as commoditized or transactional. You are free to read and leave. You are also free to read and discuss your reactions in the comments area. You are free to express your disgust, your disappointment, your frustration at feeling you've wasted your time.
What you are not free to do is mistake my writing for a dildo and then complain that it's not the right shape.