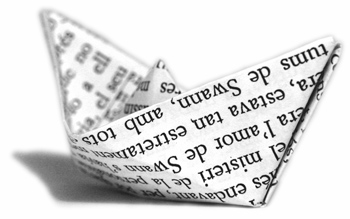 I've had a marvelous and vibrant discussion on Twitter with a whole raft of writers on what it means to be a writer, and what a writer's obligation is.  I think there are some things that all of us, who care about what we write agree on. However, this is my list of a writer's obligations. It might differ from yours. It is, quite simply, mine.
1. It is a writer's primary obligation to care more about the work (the story, poem, novel, etc.) than themselves.
2. It is a writer's obligation to use their primary tool, the language they write in, to a very high standard.  This doesn't mean that every character's dialogue should be fluent and erudite. Quite the contrary, sometimes. It is our obligation to understand that in writing, language is not only the tool with which we tell the story, but determine how it is told, and know that characters are revealed through language. That is using language with great skill.
3. It is a writer's obligation to understand the structure of narrative. This does not mean that every story requires a perfect 12-point story structure, but that we KNOW when we are choosing to break with traditional narrative structure, and do so purposefully and with a plan.
4. It is a writer's obligation to understand the writer / text / reader transaction. To understand that the reader participates in the writing process by completing what we start. And I feel it is vastly better to overestimate your reader's intelligence than to underestimate it. The first is paying them a compliment. The second is treating them like idiots.
5. It is a writer's obligation to attempt to take their readers to new places.  There are, it is famously said, no new stories under the sun. But there are endless ways of telling, looking at and approaching old ones.  This can be as radical as presenting readers with alternate universes, or inviting them to examine the interior of an erotic relationship from a fresh perspective. But there is no excuse for plagiarism or willful unoriginality. It is my personal opinion that a great amount of what is currently being published in my genre (and others) that makes no attempt at originality. There is an unabashed trend towards pumping out formulaic stories and characters with the excuse of giving the 'readers what they want'.
6. A writer's obligation is to write, and tell stories well. It is not their obligation to give a reader what they want. And it is a betrayal of one's obligation as a writer to participate in the narrowing and impoverishment of reader's tolerances. Our job is to invite the reader into a wider world, not a smaller one.  Presently, few people feel any guilt in producing predictable tasting food which makes people sick and fat as long as they make a profit. Presently, there are many writers, agents and publishers who do virtually the same thing in a literary form.
7. A writer's obligation is to therefore broaden both their and readers' horizons, not lessen them. I do not accept that market forces only work in one direction – give the consumer what they want. I believe that the majority of consumers will consume what is predictable and familiar until they are made aware of other options. At present, the publishing industry has little interest in the health and longevity of a vibrant literary tradition. Their sole interest is profit.
8. A writer's obligation is not to be financially successful. This last one is really the biggie. What I've just said comes, in this era, very close to blasphemy.
You will notice that I have not attempted to determine who should be the judge of the excellent use of language, the deft structure of narrative, or what constitutes telling a story well. But I would like to simply state that, at present, all those things seem to be determined, to the exclusion of all other measures, by financial success.
To look back through the canon of our literature (you may believe it valid or not, however it is the one we've inherited) is to notice that financial success and excellence in writing have never been synonymous in the past. Some excellent writers have been financially successful in their lifetimes, but many have not. The reason why we feel they should be synonymous today is because that measure serves the agenda of institutions who care nothing for the welfare of writers, or the experience of readers, or the long-term health of our cultural heritage.  This measure is championed by people whose sole agenda is profit for themselves. Nothing more, nothing less.
And at the moment, THAT agenda is driving all the pressures imposed upon aspiring writers of every genre. What is more, this all-encompassing measure of worth (profitability) is so universally accepted, that there is almost no resistance to it. No questioning of its validity as a measure of good writing at all.
I understand that making a fair living at writing is the dream of a lot of writers. But if your dream to write good work does not supersede your desire to be remunerated for it, then I think you are a wage earner, not a writer. I can point you to professions in which it is far easier to earn a living.