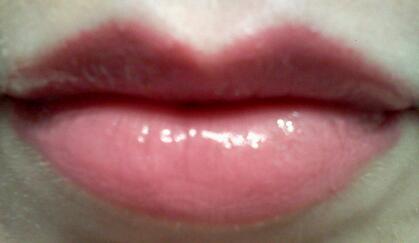 At the age of 32, Jeb noticed his life had been a series of portals. Looking back, he could count them off on his fingers.
At high school, he'd been the fat kid. School is hard enough on everyone, but it's worse on fat kids. No one wants you on their team and the girls sneer at you. As if your desire were something preposterous, something absurd. At first, he felt sorry for himself. Then they infected him and their disgust was also his. Even in the privacy of his own room, with his hand around the insistent hard-on that nestled beneath his pale, white belly, he felt sick as he wanked, unable to bring himself off unless he closed his eyes or looked away. And when he did, he was someone else, in another body, not Jeb.
Then, slowly, anger blanketed everything else. The sneers, the exclusions, the rejections and the solitary ejaculations no longer had the power to shame him; they simply fed the anger's ever increasing appetite. Jeb's dreams were uglier and more violent than any horror film he'd ever seen. They snuck into his waking hours in short, splattered moments of wet, red revenge. He saw, in such vivid detail, how his ballpoint pen would pop through the eye, crunch through the bone and sink into the grey matter of Trisha, the girl whose locker was next to his. He swam through the sequence of punches it would take to shatter the jaw of Keith, the jock who sat to his left in civics class.
The images came so easy and flowed so freely, until the movie in his head seemed unending. And still the anger would not be sated. It's terrible hunger scared him. He didn't want to end up like one of the losers from Columbine, bringing a gun to school and blowing away all the people his hunger wanted to consume.
Jeb needed control. He would have control – of his body and of his mind. That's when he joined a gym. It was a place to put the anger. Those sleek, gleaming machines that were built to resist him. The weights designed to absorb all the violence he could offer them. His own rebellious layers of adipose tissue and the pure, true flesh beneath it that could be burnished and revealed.
It took six months of sweat and agony, six months of turning the anger inward, against the jiggling chrysalis beneath his skin and brutally forcing his own metamorphosis. The fat boy was dead and, in his place, was a lean, muscled creature. There were no more sneers. No more rejections. But the anger that had taken up residence somewhere at the base of Jeb's skull took no joy in his success. The invitations to participate in team sports, the blatant admiration of his female cohorts did not bring him the satisfaction he imagined it would. They did not want him, his anger told him. They wanted to be wanted by the edifice of meat his anger had constructed.
So when, at a end of semester party, Trisha – of the 36D tits, the cotton candy glossed lips, and the perfectly plump cheerleader's ass – got down on her knees and offered to give him the first blowjob of his life, Jeb's anger accepted the service as no more than his due. As if he'd already had a thousand of them. And when she angled her head awkwardly, and gazed up at him with her heavily lined, black fringed eyes and her mouth full of his cock, all Jeb could see was a girl who'd watched enough porn to have learned the trick of looking like she sincerely wanted him to come down her throat. Even as he came, the anger derided him for his pathetic susceptibility to the banal meme of that eye contact.
Jeb kneed her away before his cock gave up its last spurt of come. It spattered on the olive carpet between them.
Trish's carefully constructed expression of hollow-cheeked rapture had turned to ugly, unguarded hurt. "What the fuck?"
Stuffing his cock back into his jeans and buttoning them back up, Jeb muttered, "Yeah, what the fuck," and left the party.
The memory of that encounter provided Jeb with many subsequent self-administered orgasms, but it wasn't the hot, close, wet sensation of the mouth around his cock, or the image of those sticky pink lips losing their pigment on his shaft that inspired them. It was those precious seconds of shock, of wounding, of ego demolition on her face.