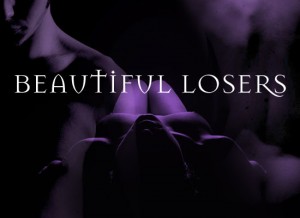 If you have been reading me a while and have been with me through the evolution of my novel, Beautiful Losers, you may or may not be pleased to know that I have finished it and it is being submitted for publication.
However, I would like to ask if  some of you patient readers would like to read the book in its entirety for free. This offer comes with some strings attached. You have to undertake not to share the work with anyone, and to note any errors – spelling, typing, or grammatical – that you come across. Finally, you need to be willing to give you your impressions of how the work as a whole works for you.
Before you undertake to do this, please be warned that Beautiful Losers is sexually explicit in the extreme and portrays non-normative sexual acts. Is NOT erotic romance. It does not have an happily ever after, or even happily for now ending. I hope what I have written constitutes a meaningful ending. That's all that I can say about it. It's approximately 67,000 words long. Short novel size.
Oh, and I need your feedback pretty quick.
If you're still willing to take on this daunting and onerous mission, just drop me a comment below, with the email address (in the appropriate box, so it's not public) where you'd like to receive a pdf copy of the draft book. The first 10 commenters will get a copy.
***** Please note, I have all the readers I can feasibly accommodate feedback from now****